Me writing the latest entry of the K.A.C. or Salvador Dali in 1947 ... you decide!
Regardless of who you think it is, it illustrates our theme for the day - Christmas cards!
Let's start with a link to an article that some of you might find quite fun (especially with the announcement of new Star Wars films on the way) - 30 Years of LucasFilm Christmas Cards!
http://www.slashfilm.com/cool-stuff-30-years-of-lucasfilm-christmas-cards/
If Yoda and the boys don't do it for you, there's plenty more to choose from. I rather like these short and sweet cards as seen on right ... just the thing for us older folks who will be paying the price from all the upcoming holiday parties!
Of course, if you REALLY hate this time of year but still have the family obligation of getting cards out, then I have the perfect solution for you ... depressing Christmas cards! Already a hit since their inception in 2009, you can read more about them here and follow the link to some truly tacky treats!
http://www.thesun.co.uk/sol/homepage/features/3972465/Depressing-cards-are-Xmas-hit.html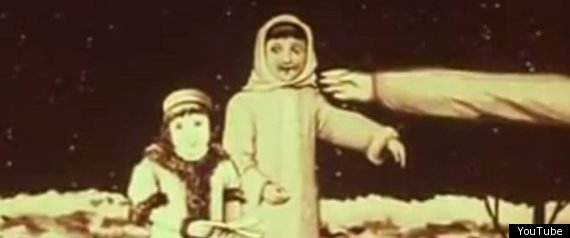 Finally, here's MY kind of Christmas card! Click on the link to see the video of Terry Gilliam's 1968 animated Christmas card! Enjoy!
http://io9.com/5870031/santa-claus-robs-children-in-terry-gilliams-1968-animated-christmas-card
What, are you still here? Move away from that computer and get those cards sent already! More tomorrow!