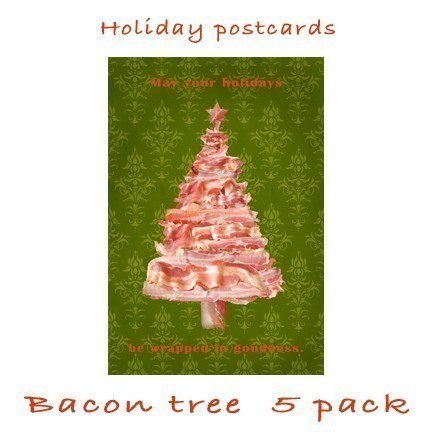 ONE.
WORD.
B A C O N !!!!!!!!!!!!!!!!!
Yes, bacon .... bacon Christmas cards tops off our list today of this years' edition of Worst Cards of 2010. If bacon doesn't grab you, then how about the traditional 'family' cards ... or not ... pophangover.com/2009/12/07/worst-family-christmas-cards-of-2009/
... or REALLY not ...
Creepy enough you? No? Then go DIRECTLY to Creepy Santa Photos to round out your day!
www.creepysantaphotos.com/category/pets-animals/
Coming this weekend: Our next two entries in the '13 Strangest Christmas Shorts' competition!