Breaking news! Forget every other post you've seen earlier this year on the K.A.C. regarding ugly Christmas sweaters ... beyond the hamburger or candy sweater ... even beyond the condom sweater (and I didn't believe that to be possible) ... our hands-down winner this year is the Do It Yourself iPad 'Crackling Fire' Christmas Sweater! Read all about it below and make SURE you take a look at the video to see this Bad Boy in action! All that technology ... and its come to this.
http://www.geekologie.com/2012/12/do-it-yourself-ipad-crackling-fire-chris.php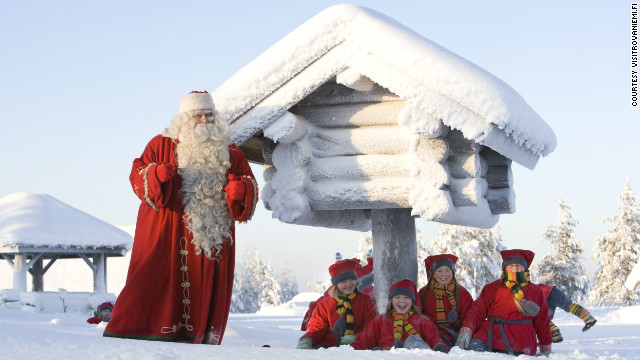 If you're going to go to all that trouble to look stylin', you should have a place to show it off, right? No, I don't mean some lame Ugly Sweater Party! I mean one of the twelve 'most Christmassy (is that even a word?) places in the world' - for example, Rovaniemi, Lapland. Just north of the Arctic Circle (and just perfect for that sweater - don't worry, the fake fireplace will keep you warm!), you can make cookies with Mrs. Claus and enroll in Elf School! Maybe they'll teach you all about frostbite, while they're at it. See what other bucket list holiday places you need to go to here!
http://www.cnn.com/2012/12/11/travel/celebrates-top-10-christmas-destinations/index.html
I'm going to award a 13th honorary 'most Christmassy' place to Chicago, Illinois, who for the past 56 years (!) have an annual tradition on WGN-TV of starting the holiday season for the area children with the animated short of 'The Three Little Dwarfs'. If you're not familiar with the story of Hardrock, Coco and Joe, then see my blog entry of December 18th, 2010. For the rest of you, here's the link to the video of Santa's favorite helpers (a few days early)!
http://www.youtube.com/watch?v=JDM6Bbt9WDY
Come back tomorrow for more!