Two weeks to go! Feeling stressed out yet? I long ago stopped shopping at any mall stores, etc., thanks to a truly miserable Black Friday experience my wife and I went through many years ago - now ALL my shopping is done online. If I can't get it via the Internet, it's not making it to my house.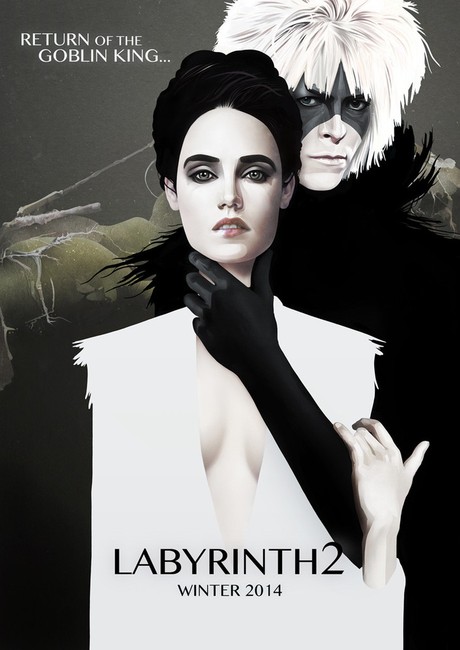 And speaking of Internet shopping, it's time to highlight this year's most memorable items out there - the good, the bad, the jaw-dropping. Ready? Here we go!
As regular readers know, I'm a huge movie buff. I work with films all day, I write about films in my free time and whatever other spare time I can carve out, more often than not I'm down in my basement theater watching ... yeah, I think we all know where that's going. Anyways, one on my favorite items this years is a series of prints of fantasy movie posters to film sequels that were never made. My favorite of the lot is this one for the 'what-if' sequel to LABYRINTH. For the full list of prints to films that never were, follow this link:
http://store.iam8bit.com/collections/sequel?page=1
Each year, Quint over at Ain't It Cool News puts together an exhaustive list of everything under the sun a pop culture geek could possibly want. It's always an interesting list to peruse, partly to see just what's out there, and partly to see how obsessive some people will get over their particular interest. This year is no exception. In Part 1 of his list, he covers DVD and Blu-ray discs, geek wear and limited collectible artwork (like the Labyrinth 2 poster above).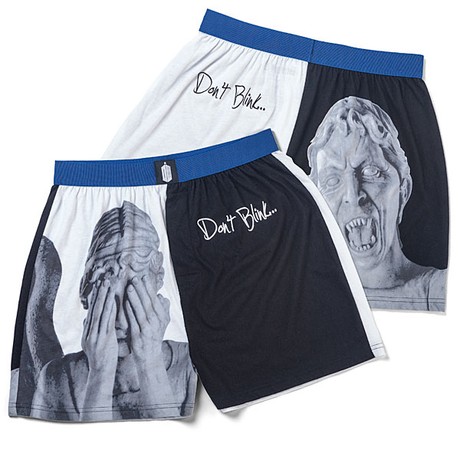 I was instantly taken with the idea of Dr. Who Weeping Angels underwear - gives a whole new meaning to the catchphrase from the show, "Don't Blink!" :) You can find them for your favorite Whovian here:
http://www.amazon.com/gp/product/B00PB6FDQY?ie=UTF8&camp=1789&creativeASIN=B00PB6FDQY&linkCode=xm2&tag=aintitcooln0b-20
There's also He-Man Underoos for adults, zombie flip-flops, Wampa slippers and all sorts of T-shirts and jewwlry galore!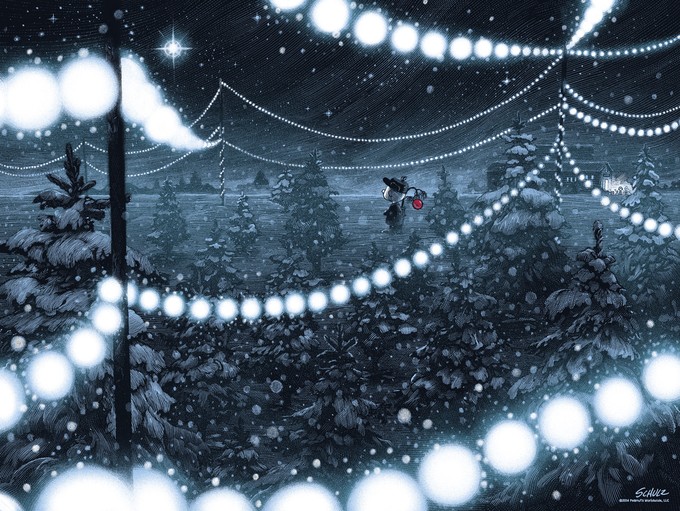 There's also some great art prints covering a number of topics ranging from the inexpensive to one-of-a-kind items going for $2,700! How about something a tiny bit less budget-killing like this limited edition print from A Charlie Brown Christmas? Whatever your interest, there's something here for you - take a look at the entire list at the link below:
http://www.aintitcool.com/node/69588
We'll take a look at the other goodies, including books, music, housewares, toys, games and collectibles of all kinds in the next couple of days, so come back for more!