Time to change gears and delve into a bit of history, my Christmas companions! Today I take you behind the scenes of what exactly a "Currier and Ives Christmas" entails!
Currier and Ives was the name of an American printmaking firm, founded by Nathaniel Currier (1813 - 1888). He specialized in lithographs of current events, with his print of the ruins of the Merchant's Exchange during a fire that swept through New York City's business district being his first big seller (below), with thousands of copies sold in just four days. He followed this up with other dramatic historic and current events, such as the Awful Conflagration of the Steamboat Lexington in Long Island Sound (1840). This print was so popular that it led to an association with the New York Sun newspaper to provide them with a weekly insert of current events.
As business improved, Currier decided to bring on a partner in the firm and, in 1857, approached his friend James Merritt Ives (1824 - 1895) to join him. Ives had been the firm's bookkeeper and accountant and had an uncanny sense of what prints should be made, expanding the topics to more general interest and scenes of country life. These caught on with the public and could soon be found in the sitting rooms of the middle class. As time went on, these framed prints would be remembered fondly by younger generations as a nostalgic touchstone to a simpler time spent over the holidays at their parents or grandparents house.
Over the course of the firm's 72 years (1834 - 1907) of operation, they produced an estimated 7,500 different images by a stable of artists. With the death of both of these gentlemen, the firm passed to their sons, who eventually liquidated the company, due to the public's lessening interest in lithographs (with new and better printing processes, such as offset printing, supplanting them) and decrease in sales.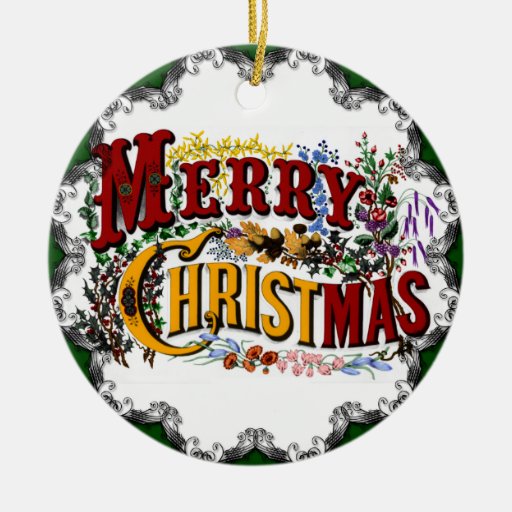 Yet we still haven't touched on why their firm became synonymous with Christmas to so many people. During the firm's heyday, they weren't! As a matter of fact, if they had been able to look forward in time, both Nathaniel Currier and James Ives would have been floored to learn that was to be their legacy. The firm did some holiday prints, but only in passing and only as a very small part of a much larger printing regimen.
The answer: nostalgia. As I mentioned earlier, the younger folks who remembered the wholesome prints of yore were now grownups with families of their own in the 1920s and '30s. Many of them wanted a return to simpler times, away from the hustle and bustle of modern life, and sought out these prints to remind them of their youth and that golden age when they had no responsibilities. The winter prints reminded them of that happier period and over time made a comeback as Christmas cards and ornaments.
But the clincher that made them linked with Christmas forevermore came in 1948, when composer Leroy Anderson came up with the orchestral tune Sleigh Ride (ironically during a heat wave). The tune was performed and became a signature piece of the Boston Pops Orchestra, and is still played to this day as part of their repertoire. The lyrics were added in 1950 by Mitchell Parish, with the now-iconic line of "It'll nearly be like a picture print by Currier and Ives" forever wedding the company to Christmas. The song rapidly became a Christmas standard and is heard every year during the holiday season, even though it doesn't actually mention Christmas by name. The print the song references is most likely the one at right, which shows Nathanial Currier and his wife on a winter ride, sent as a holiday gift to his employees and later used as a Christmas postage stamp.
And there you have it. With one song played every holiday season over and over through the years, a small printmaking company and the two men who ran it became unwitting emissaries of Christmas - a label that continues to this day.
*************************************************************************
Join us again tomorrow for more pre-holiday cheer!